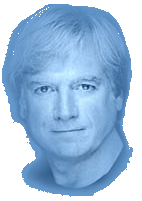 Welcome to the approved* fanlisting for the guitarist/singer/songwriter, Justin Hayward
(*approved by TFL.org)
Justin Hayward is probably best known as singer and guitarist for the British band, THE MOODY BLUES. He join the band on the successful album, DAYS OF FUTURE PASSED (1967) -- which included the romantic ballad "Nights in White Satin" -- and has continued with the Moodies into the 21st century. Justin's first solo album was made in 1977 and appropriately named SONGWRITER. He has continued to make solo albums on and off during his career and made a most notable album in 1975 called BLUE JAYS with fellow Moodies band member, John Lodge. The song "Blue Guitar" from that album was what inspired the design for this fanlisting! If you are a fan of this most talented musician, please read the rules and join. Check out the extras for links to more info about Justin Hayward.
This fanlisting was approved on 30-DEC-2003 by The Fanlistings Network (in the (Musicians: Individual Musicians: Males category) to be its only FL for Justin Hayward. What is a Fanlisting? In this case, it's a place for all fans of a particular musician to come together and build the biggest listing of people from all around the world who are his fans.
Pending members are checked for daily. No new fans have joined/changed info since the last update on Tue Jul 11 16:51:26 2023