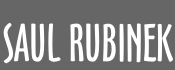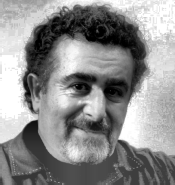 Welcome to the TFL-approved fanlisting for
Canadian stage, film, and television actor, Saul Rubinek
Saul Rubinek has been in so many US and Canadian television shows and films that chances are, you have seen his exceedingly familiar face and enjoyed his performances numerous times over the last few decades. He has been in well over fifty films, such as AGAINST ALL ODDS, BONFIRE OF THE VANITIES, THE CONTENDER, FAMILY MAN, I LOVE TROUBLE, NIXON, TRUE ROMANCE, UNFORGIVEN, WALL STREET, and, more recently, OY VEY! MY SON IS GAY!!. On television, some of his vast number of credits include Showtime's AND THE BAND PLAYED ON, THE EQUALIZER, FRASIER, A&E's NERO WOLF, THE OUTER LIMITS, and STAR TREK: THE NEXT GENERTON. Most recently, the stars aligned and he was brilliantly cast in the role of Artie Nielsen on SyFy's WAREHOUSE 13 which aired its first season during the Summer of 2009.
Are you a fan of Saul Rubinek? If so, please read the rules and join.
What is a Fanlisting? In this case, it's a place for all fans of an actor to come together and build the biggest listing of fans from all around the world. This site is a part of The Fanlistings Network, approved on 19-SEP-2009 to be their only fanlisting for Saul Rubinek in the Actors category.
Pending members are checked for and approved daily.
List last updated: Tue Jul 11 16:54:52 2023